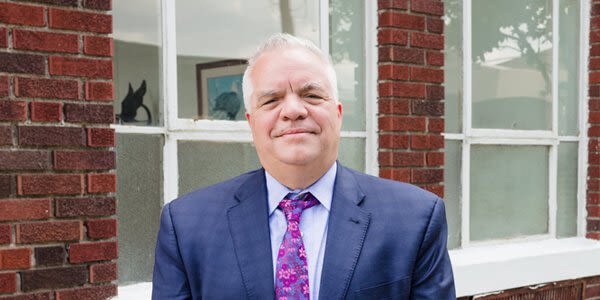 Mark Ferguson began his legal career while in law school, as he served as a Rule 13 Assistant Prosecuting Attorney and Law Clerk for the Clay County Prosecutors Office, from 1989-1990. There Mark specialized in weekly criminal and traffic dockets trials, hearings, plea negotiations, and the filing and review of criminal charges. Upon graduating from the University of Missouri-Kansas City School of Law in 1990, Mark served as an Assistant Prosecutor in Platte County, Missouri from 1990-1996. In 1996, he went part-time to open his private practice: Mark M. Ferguson, Attorney At Law, LLC. In 1997, Mark devoted his time to his private practice on a full-time basis. Since 1997, this firm has primarily handled representation of individuals in criminal, traffic, domestic and personal injury cases. Mark's primary focus has been criminal and traffic law.
In total, Mark has garnered over 30 years of legal experience and has been involved in thousands of cases. Thus, Mark realizes the significance of having a lawyer who is committed to meeting all of their clients' goals, making a difference in the lives of others, and believes in standing up for what's right.
There's a real rush that comes with presenting an argument in the courtroom, but what really gets me going is knowing that I'm helping change someone's life for the better.
Outside the legal profession, Mark takes great price in his family and his involvement within the Kansas City, Missouri community. For instance, Mark Is the President and part Owner of the Alliance FC Soccer Club, which involves overseeing a 900+ member youth soccer club, with most athletes being from the Northland. While he loved to play, a skiing accident in which he tore his ACL cut those days short. A true local sports fan who desires to make a positive impact, Mark is also a player-mentor to the Missouri Comets. He is married with two children and values family life.
Bar Admissions
• Missouri Bar Association
Education
• University of Missouri-Kansas City
• University of Missouri-Kansas City School of Law